News
Gaynes school best ever GCSE results
Back
August 25th 2022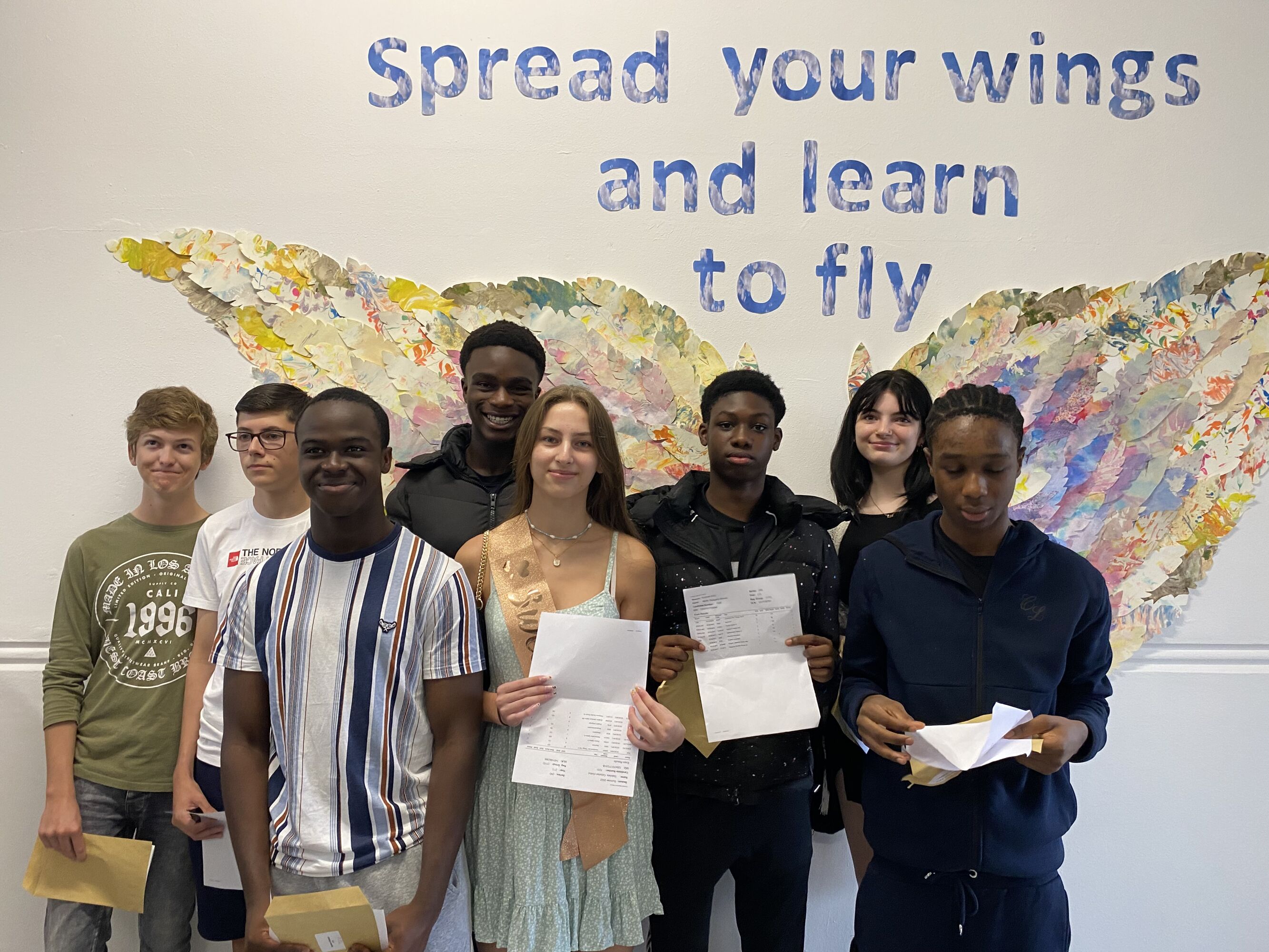 Since joining the Loxford School Trust in 2018, Gaynes school has gone from strength to strength and is celebrating its best ever GCSE results. We are exceptionally proud of the outstanding achievements made by our students.
We are celebrating a fantastic set of grades showing yet again, that Gaynes is on the map and our data will show that we are one of the highest performing schools in the borough.

Results in English, Mathematics and Science were exceptional with:
96% of students attaining a grade 4 or above in English Language, with 86% attaining grade 5 or above
90% of students attaining a grade 4 or above in English Literature, with 35% attaining grade 7 or above
88% of students attaining a grade 4 or above in Maths
100% of students entered for Biology, Chemistry and Physics as separate subjects attaining a grade 4 or above in all three sciences, 94% attaining a grade 5 or above. In physics 70% of students attained a grade 7 or above
We are also extremely proud of our Art students, 100% of whom attained grade 4 or above, with 47% of students attaining a grade 7 or above. Art is a real strength at Gaynes School with our students often taking part in and winning prizes in borough competitions.
A third of our students gained Grades 7-9 in five or more subjects – a phenomenal personal achievement for our students and incredibly rewarding for us as a non-selective local community school.
These results reflect the dedication of the staff and students over the past few years, including two years where school was disrupted due to the Covid19 pandemic. Our ethos throughout has been that hard work, determination and resilience will lead to success. These GCSE results are testament to this.
We are extremely proud of our students and wish them all well as they move on to the next stage of their academic careers.
Mrs A Kirkpatrick